COX AUTOMOTIVE – Total used-vehicle sales in June are estimated to be near 3.21 million units, down 5% from June 2021, according to Cox Automotive. The seasonally adjusted annual rate (SAAR), or sales pace, is estimated to be near 38.8 million, down from last June's 40.8 million level but above May's revised 37.8 million pace. Used retail sales were estimated to lower in June.
TOTAL USED VOLUME AND USED SAAR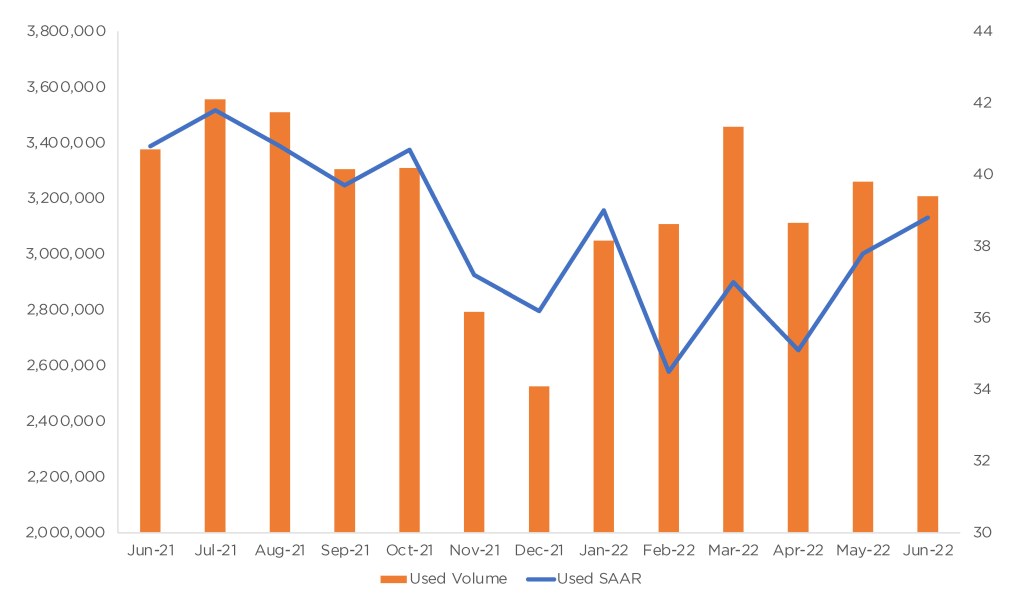 According to Charles Chesbrough, senior economist at Cox Automotive: "Delayed tax returns may have extended the spring selling season by a few weeks. However, higher interest rates, coupled with high gasoline prices and high vehicle prices, are keeping used sales in Q2 low. And, unlike last year, there are no stimulus checks to provide some support."
Retail used-vehicle sales — the volume of vehicles sold via a dealership, thus removing private party sales — are estimated to be down 4.1% from June 2021. However, the retail sales pace ticked up to 20.5 million in June from May's revised 19.9 million level.
TOTAL USED RETAIL VOLUME AND USED RETAIL SAAR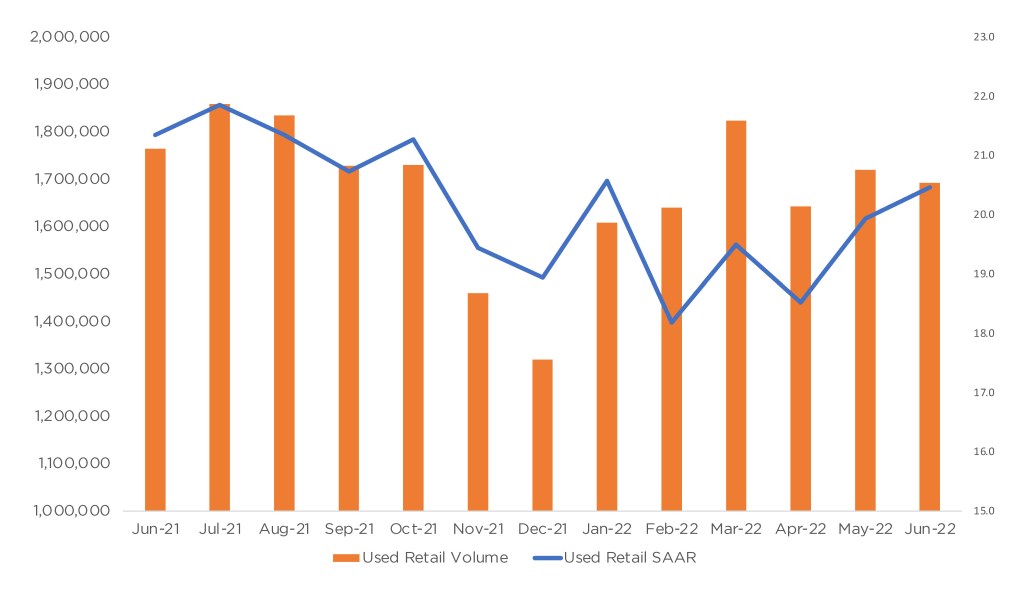 Year to date, the total used market is currently on pace to finish the year down more than 12% from the 40.6 million recorded in 2021.
0 Comments